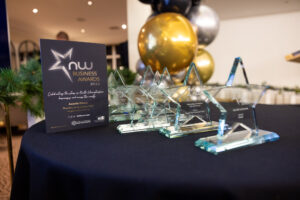 Thu 24 Nov 2022
6:30pm - 12:00am
Hogarths Stone Manor
Celebrating people at the heart of North Worcestershire business community
For 2022 we are recognising the rising stars of our business community – individuals and teams who have excelled and stood out among their peers.
The organisers NWBL and NWedR would like to thank all the sponsors for supporting these awards, and also a big thank you to Dry Spy in Bromsgrove who are drinks sponsor for the awards event on Thursday 24 November.
The awards are now closed for nominations. 
Meet our Winners-