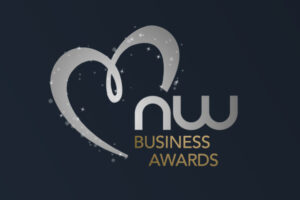 Thu 25 Nov 2021
6:30pm - 12:30pm
Hogarth's Stone Manor
Celebrating People at the Heart of Business
North Worcestershire Business Awards now open for entries
The second North Worcestershire Business Awards organised by North Worcestershire Economic Development and Regeneration (NWedR) and North Worcestershire Business Leaders (NWBL) is now open for entries.
There are seven award categories, the winners of which will be presented a gorgeous glass trophy at the awards dinner at Hogarth's Stone Manor Hotel near Kidderminster in November. The awards dinner will be hosted by BBC presenter and journalist, Joanne Malin .
All businesses based in North Worcestershire – covering Bromsgrove, Redditch and Wyre Forest districts – are encouraged to view the nomination categories online at www.NWBusAwards.org and select which one is most appropriate for them to enter.
Melanie Hawkett from NWBL, organiser of the North Worcestershire Business Awards said
"It's great to launch the awards for entries. After such a challenging time, local businesses were keen to hold the awards again – recognising that the 'on the night' event may be smaller in numbers due to potential social distancing rules – the spirit of the awards is more valued than ever.
"This year we are focusing on celebrating people at the heart of the North Worcestershire business community. Our seven event categories reflect the appreciation and effort that individuals and businesses have put into their work and their community over the last year. "
Jane Doyle from NWedR joint organiser of the event said
"This promises to be a fabulous celebration of the North Worcestershire business community. We are asking businesses to self-nominate or enter their favourite local company for a chance to win an award. We have enthusiastic sponsors and the team at Hogarths Stone Manor are once again working with us to make the awards and the event a sparkling success."
The categories for the 2021 North Worcestershire Business Awards are:
Leader at the heart of business award sponsored by BizSmart, Heart of business transformation through ICT award sponsored by Surf Tech IT, Heart of customer care award, sponsored by Lloyds Bank, Heart of the people award, sponsored by Platform 81, the Heart of Community Award sponsored by Wassell Grove Business Centre, Heart of innovation award sponsored by WINN and finally an award open to all Worcestershire businesses, the 'Natural collaborations' award sponsored by NWBL.
The overall sponsor for the event is Eureka Financial Solutions from Stourport-on-Severn. The media partner for the event is Business & Innovation Magazine