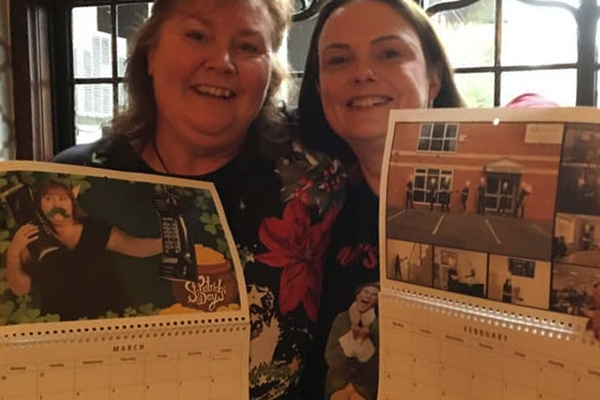 Twelve winning businesses are showcased in the "Celebrating the Natural Environment for Business" 2020 calendar produced by North Worcestershire Economic Development and Regeneration (NWedR) and NWBL (North Worcestershire Business Leaders).
The calendar is the colourful result of a competition launched in the spring 2019. To enter the 'Celebrating the Natural Environment for Business' competition, businesses across North Worcestershire were asked to put into 50 words why they thought the area was the natural and innovative environment for their business. Twelve winners were selected to be featured in the new calendar which was launched at the first NW Business Awards event on 28 November 2018.
The featured businesses in the 2019 calendar are Opening Doors & Venues Limited, Rotary Creative, Danton HR, Fresh Nous, HR Dept Worcestershire, Eureka Financial Solutions, Invoco Telecom, Hogarths Stone Manor, Champion CCTV, Ecl-ips, NWBL, Citrus Computing, and Strategic Professionals.
Terry Livesey from DT Studios, North Worcestershire Ambassador was commissioned to capture images for the calendar throughout the summer. Terry said
"All the businesses got into the spirit of showcasing their business in a creative and engaging way. It was a fun project and it was great to be part of it."
Rose Padmore, Director of Opening Doors & Venues Limited said
"We are delighted to be the January feature in the new calendar especially at the beginning of our 20th year. We've enjoyed being involved with NWedR and NWBL and the other winning companies in the calendar, and as a result we have become members of NWBL and joined the North Worcestershire Ambassadors Group. The opportunity to meet other business owners has been absolutely invaluable too and we're sure will lead to fruitful connections."
Jane Doyle, Communications and Engagement Officer for NWedR said:
"The calendar has been really well received by the featured businesses and the guests at our recent NW Business Awards event where the calendar was a gift in our goody bag. NWedR and NWBL are committed to giving businesses in the area a voice, and we thought this was a creative and visual way to showcase them."
Melanie Hawkett who founded and runs NWBL said:
"Local businesses really got into the spirit of the competition and shared their ideas of what makes this area special to them and we're looking forward to seeing the colourful calendars pinned up all around the county!"

The 2021 Celebrating the Natural Environment for Business Calendar will be launched in February 2020. Look out for announcements on the NWedR and NWBL websites and on social media @NorthWorcsEDR, NWedR and @NWBL.
Head over to our Facebook page NWedR to see the gallery of photographs featured in the 2020 calendar. Visit us at www.nwedr.org.uk, find out more on the North Worcestershire Ambassadors scheme, and to find out about the North Worcestershire Business Leaders group, visit the website.